Taking NZ Fashion to the World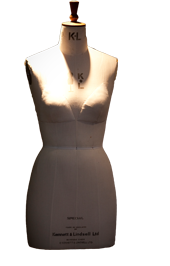 It's the pinnacle of any fashionista's dream - to be sold in London, New York and Paris.
That's exactly what Kate has done. Her fashion business has grown to see her glamorous attire sold all over the world.
Kate studied Clothing and Textiles at Massey University (then the Wellington Polytechnic) in the mid 1980s. She worked in Europe for three years, before moving back to New Zealand to launch her first label in 1993.
Since then she's become one of Australiasia's premier fashion designers.
Why Massey?
Massey's got excellent credentials in fashion. New Zealand's first design degree was established at Massey, and we were one of the first to introduce a specific fashion qualification back in 1991.
We've got a great reputation for our teaching, and we're going to name-drop the success of a few of our graduates like Kate, Collette Dinnigan, Deb Sweeney and Rebecca Taylor, just to prove a point.
If you study at Massey, you'll also follow in the footsteps of fashion graduates who have gone on to great jobs in companies like Bendon, Ice Breaker, Karen Walker, NomD, Zambesi and Paul Smith.
Your first step towards your career in fashion is to choose from our different qualifications. Have a think about a few things first. Do you want to be a fashion designer and start up your own business? Or perhaps work for a hugely famous label?
Actually, if you have no idea, but just like the idea of fashion design, Massey's four-year Bachelor of Design degree is a great place to start. In your first year you'll study various art and design disciplines, and then you can choose to major in Fashion Design in the second year. Takes the pressure off, hey?
It's a really practical degree and you'll emerge at the other end having had a lot of fun.
Oh, and you'll also be able to both design and produce fashion garments and have a broad understanding of the fashion industry.
If you are keen to start up your own business, Massey offers the first and only Fashion Business degree in New Zealand. This will help develop your creative skills, while giving you the knowledge you need to help your future business grow and compete.
This is a four-year degree, with the idea being that any 'spare' papers you have to make up your degree are taken out of our Business courses, such as Marketing and Entrepreneurship.
We'd love to help you become New Zealand's next frock star! Check out the College of Creative Arts gallery.
Find out more about fashion design
Get started!
If you want to follow in Kate's footsteps or just want to learn more about what she does all day, check out our Area of Interest page for Fashion Design.
There you'll learn more relating to what Fashion Design is really all about, what kinds of careers you can get in that field, and how Massey University can help you get started down that path – just like Kate.