Unlocking Minds
It's SO unfair, how you have to CHOOSE your superpower. It would be much better if you could have two, or maybe three. In 2009, teleportation, for instance, would have come in handy for Siautu.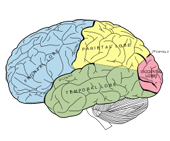 She was on the immediate response team for the Samoan tsunami, one of the biggest natural disasters in the Pacific's recent history. An horrific event, with long-term consequences for Samoan well-being. One where Siautu's knowledge of Pacific culture and attitudes gave her the ability to have a huge impact on the future for those affected by the disaster.
Siautu was born in New Zealand of Samoan descent. Starting off studying education she quickly discovered her passion for the human mind, and moved to focusing on educational psychology. Ten years later she has heaps of amazing experience under her belt and is using the combination of her skills and cultural heritage to create a new way of thinking about psychology for Pasifika people.
Read more about Siautu (pg 12) and other Pasifika people doing great things in the 2011 Pasifika Defining magazine.