Thanks for registering to attend Massey University's Wellington Campus Open Day, 2013! We are looking forward to seeing you on August 30th.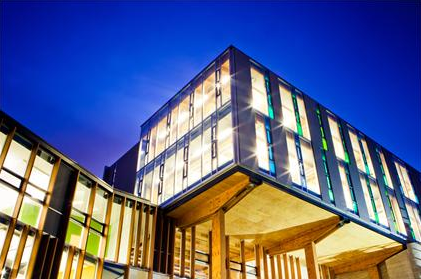 As soon as we have programme information available, you'll be the first to know. In the meantime, we wanted to let you know a bit about what will happen next.
If it's ok, we'll send you a couple of emails over the course of the year, letting you know a bit more about Massey and your area of interest.
If you have any questions or just want to stay up with the latest Massey happenings, you can follow us on Twitter, like us on Facebook or just contact us by phone, email or webchat.
Why Wellington
Wellington is New Zealand's capital city and a great place to live. It is a compact city, set between a magnificent harbour and rolling green hills, where shops, exciting galleries and great restaurants are within easy walking distance. The Wellington Campus is centrally located near the city's artistic and entertainment quarters of Cuba Street and Courtenay Place in the heart of Wellington.
Wellington prides itself on being New Zealand's creative capital, and is home to the country's national museum, Te Papa Tongarewa, the International Festival of Arts, the Royal New Zealand Ballet, the New Zealand Symphony Orchestra and the Westpac Stadium. It is also famous for its cafes and bars, theatres and galleries.
You can walk to most places in the city, or, if you like, catch a bus on one of the best public transport systems in the country. Another big plus is you can live really close to campus: in private flats or student apartments. The campus has a recreation centre and a popular, fully equipped gym.
In the meantime, if you have any questions, or want to know more, click on the 'Got a Question' tab in the sidebar, or:
While you're here, you should also check out: